Marketing Strategy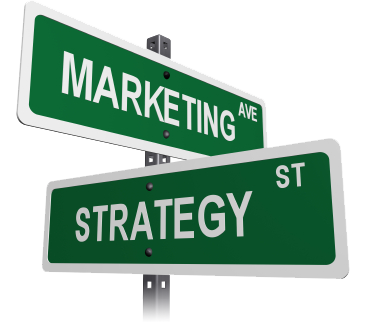 Paul Vigano LISTING PACKAGE!
As a Seller, one of the most important questions you need to ask your agent is, "What is your marketing plan to sell my home?" At Paul Vigano.com, It's what I do best, and in doing so, have comprised a full Comprehensive Listing Package that is tailored for today's fast paced market.
Our Comprehensive Listing Package includes the following:
• Complete Home Evaluation from head to toe. Where we differ from many other real estate agents is that we will go beyond the comparable market analysis and will provide a Pre Listing Home Inspection. This gives the seller a HUGE advantage by knowing everything about their home and property prior to listing and will minimize any surprises when a Buyer performs their own inspection. If there is something that is beyond our professional field, we will recommend a specialist who can provide you with the information you need and the appropriate course of action.
• Comprehensive Marketing Plan. Our Comprehensive Marketing Plan is a combination of many different types of marketing & advertising. From traditional newspaper advertising to networking within our own brokerage, and fellow brokerages, all the way to leading edge state-of-the art online advertising, you can be rest assured that ALL bases are covered.
• Featured Property. Your listing will be featured on eastvanrealty.ca until it becomes SOLD!
• Full MLS & Realtor.ca Exposure. It's no mystery that the VAST majority of homes and properties are searched for and found using the MLS system and affiliated reciprocity sites. I provide FULL MLS exposure.
• Professional Photographs & Floor Plans. I will provide 20 high resolution professional photographs which will be displayed on ALL MLS sites as well as professionally measured and accurate floor plans that will give buyers an opportunity to envision their future home!
• Virtual Tours & Video. I will also provide high resolution video and virtual tours that will showcase your property to it's fullest potential.
• Public Open Houses. With the permission of the Seller, I will usually host at least 2 public open houses which will allow many perspective buyers to view your home.
• Full Colour Brochures and Feature Sheets. These sheets will often include: Full Public MLS information, High Resolution Photos of the property, a Floor Plan of the home (with measurements), and a full description of the property.
• Kijiji and Craigslist Advertising. I will not only upload your listing to the MLS but also advertise your listing on Kijiji and Craigslist. As a bonus, we will throw in a 7 day "bump-up" enhancement on Kijiji to make sure your property is getting maximum exposure.
• Social Media. All Paul Vigano Real Estate listings automatically show up on Facebook & Twitter Feeds, showcasing your property to our many followers.
•
Private & Personal Showings. I will personally show your property to perspective buyers and agents to assure that all questions and inquiries are answered properly as well as protecting the safety and security of your home.
• Negotiations. Once the listing has an offer on it from a buyer, I will negotiate on your behalf the best possible terms and conditions that you will be happy and satisfied with.
• Closing Day & Completion of Sale. Where a lot of agents end their role is after the subjects have been removed and the deal is considered "firm." I make sure that EVERYTHING is looked after ALL the way through to Completion Day and beyond! I will pass on ALL necessary documentation to your Lawyer or Notary Public as well as your mortgage specialist (if applicable) and answer any questions they may have relating to the sale. After the sale has completed, I will pass off the keys to the new owners and do a walk through of the property with them.
If you are thinking of buying or selling real estate in Vancouver or beyond, I would love to hear from you! Even to just meet up for coffee and have a chat, you'll find that we have a very, "NON-SALESMAN" approach to my business. Please contact me for a no obligaiton free consultation today at paul.vigano@gmail.com or call us at 604.518.3907.